Ah, being steampunk Fëanor for the day was so much fun. Look very close, and you might just see my precious, precious Silmarils.
This was back in 2012, when I hadn't even heard of The Silmarillion Project http://silmarillionproject.tumblr.com/ by Aaron Diaz -http://dresdencodak.tumblr.com/ - which includes several of the Noldor - (including a certain rather hot-headed guy) wearing face paint across their eyes.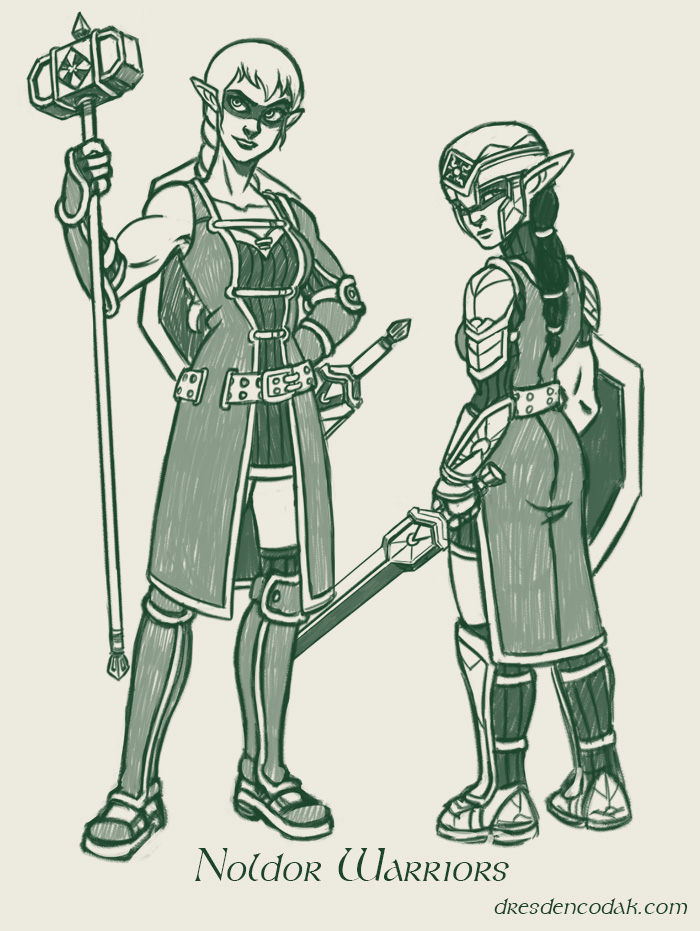 I, personally, just wanted to try and create some 'fiery' eyes, since I have an aversion to getting anything in my eyes, let alone contacts.
The project's reason for the face paint is much better, in my opinion.
Btw, that heraldic symbol on the bodice? Hand embroidered. Once more, with feeling:
Tolkien, why did you have to use so many colours?????